Client Testimonials
We look forward to turning you into one of our loyal and supportive fans…just look at what some of our past clients have to say about our integrity, level of service and sincere desire to make each and every transaction as smooth and successful as possible!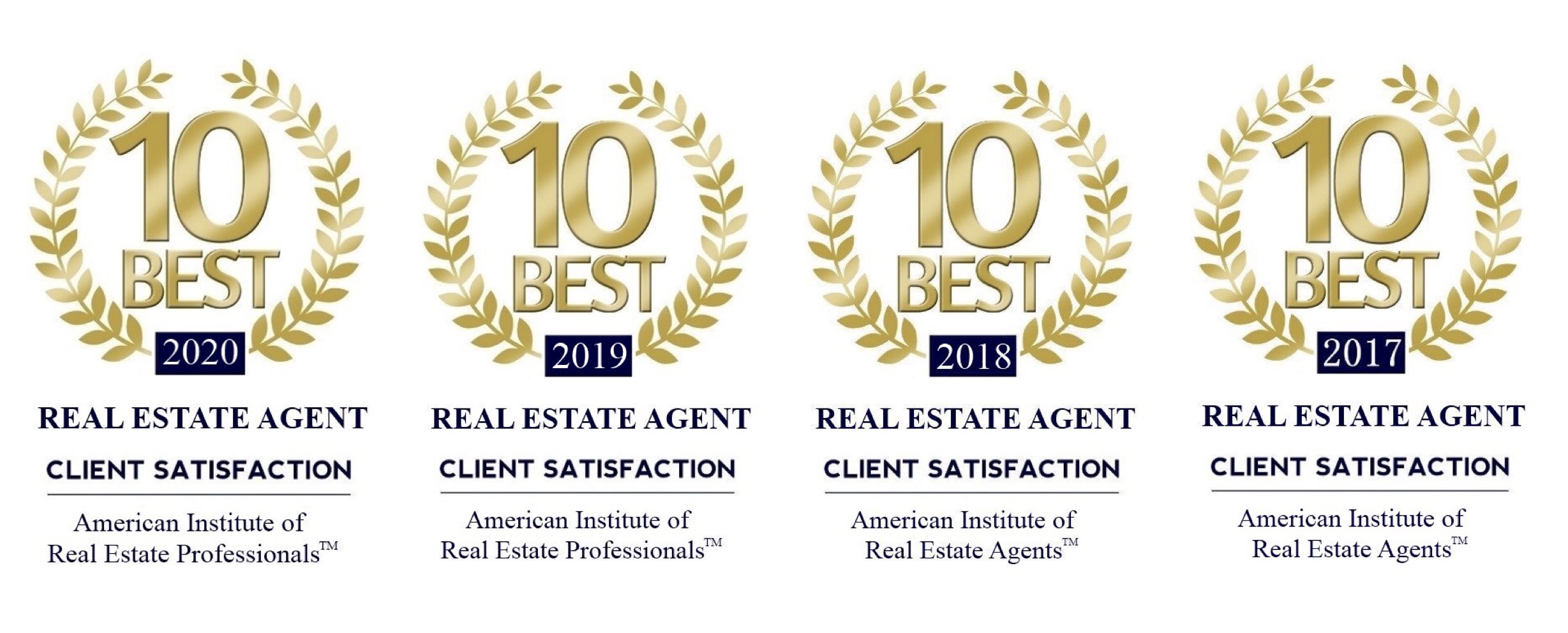 The Graver Group exceeded our expectations when selling our home. Brian listened to our wishes, gave us great advice, always spoke the truth, and worked very hard to find the right buyer which was very important to us. His entire team are experts in the industry.
Patricia and Richard F.
Just want to give a heartfelt THANK YOU to Brian, Kerri, Jessica and the rest of the Graver Group team for making our dream house a reality. Over an eight month process starting from "Hmmmm. What if we get a new place?" to "Congratulations! Here are your keys to your new home!" Brian and his team guided us step by step from start to finish. From prepping and staging the house to buying our dream house, Brian made the process as smooth and as efficient as possible. There is no way we could have sold our house at the highest possible value and purchased our new house without Brian. Brian is an example of your consummate real estate professional who will work HARD to sell your house (at its highest potential value) and get your dream house at the same time. If you are thinking of selling your house, Brian is your guy! Two thumbs up! Way up!
Rachelle and Joel L.
Brian and Kerri get 5 stars from me in every aspect when it comes to selling your home. They are the perfect realtors. Pricing, staging, marketing, showing, negotiating, and closing. Above all communicating throughout the process. They helped us sell our home where we raised our children so we could move out of state to retire closer to family. I wish we could have taken them with us to guide us through our purchase of our next home.
Joan C.
Work with the best and you get the best results! Brian and Kerri walk the streets, meet their neighbors and list and sell their homes in a fast and efficient fashion. During the Covid crisis, we decided to move from California, a difficult and emotional decision for our family. Brian was honest, hard working, dedicated and went over the top with our sale and negotiated in our best interest. It is a fast-moving market but the Graver Group is one step ahead of the competition. This group truly has the personality, insight, data and experience to get your home listed and sold – and for top dollar. Just ask me, I'm an ecstatic client.
Brian and Keely M.
Brian and Kerri were not only knowledgeable, they were exceedingly patient. We were moving to the LA area from out of state and they not only made time at the drop of a hat to take us around, but when we decided to hold off for a few years, they remained accessible. When the house we bought came on the market, they navigated the process with ease. Buying a home with The Graver Group was a great decision.
Eric W.
The Graver Group acts with integrity and protects clients each step of the way. Brian and Kerri were very patient with us throughout the home-search process. Brian made himself available many times to look at a whole host of properties and helped us narrow down our needs to find the perfect home for our family. Kerri and the team ensured that the closing process was smooth and the purchase happened exactly on time, even during the busy December Holidays. The Graver Group responds quickly, anticipates issues and provides options to resolve any concerns. We would recommend The Graver Group to anyone who wants professional, friendly help with their real estate purchases or sales.
Mike M.
I loved working with the Gravers! Not only were they knowledgeable and professional but personable and helpful with every step of the process.
Divo D.
Brian was a godsend at a really difficult time. He looked out for me the entire way. I'm not sure where I would be living today if it hadn't been for Brian and his team. I highly recommend Graver Group!
Marilyn M.
The Graver Team is extremely thorough and they know how to make the complete buying process as easy as possible. They are definitely dialed in! They're not just our realtors, they are now friends that we can depend on when we need help.
Matthew M.
Brian and his team are excellent at what they do. They made the house hunting process fun and seamless. I would highly recommend them to anyone looking to buy a home!!!
Erin H.
We have had several friends who chose Brian as their realtor to sell/buy their home. Having known his family through our kids' school we knew we were in good hands. He did not prove us wrong. Brian and his team did an amazing job listing and selling our house in Thousand Oaks.

Tim and Elena B.
Brian and the Graver group walked me through every bit of the process making sure I was well informed before making my decision.
Dustin M.
I know first hand just how amazing Brian and Kerri are to work with. Brian helped us into our first home making the entire experience easy and enjoyable. The very best of the best!
Sean M.
Brian and the team did an amazing job getting above our asking price and negotiating a great deal on the property we purchased. Property transactions can be so stressful, but they made the process feel easy with great communication and professionalism, I'm truly thankful for everything they did for us.
The Fords
In summer of 2019, Brian spend literally every afternoon, weekdays and weekends, of his time to show us properties around Thousand Oaks, and Newbury Park. This being my third house shopping, I was particular about what I do and don't want , in a tight budget and busy work schedule. So, one can imagine that things couldn't be more difficult. But Brian was like a brother and a friend. I asked him to save me from mistakes I might make and to keep me oriented, and he did. He negotiated with our best interest in mind, while being very respectful to the needs of the sellers. I can't imagine taking this journey without him.
Chakameh & Amir
If you're searching for a real estate agency in the Conejo Valley and beyond, you are in great hands with the Graver Group. Brian, Kerri and their staff were perfect from start to finish. Professional, very personable, and detail oriented. Brian had potential buyers walking through our house a couple weeks before it hit the market, and we had an offer the first day of the open house. The Graver Group really went the extra mile for us, and I know they do for each and every client they encounter. Contact them, you will not be disappointed!
Brian represented us on our recent home purchase. He is the ultimate professional and provided insightful expertise as well as excellent service throughout the entire process. If you are looking for a knowledgeable, personable, and reliable realtor, look no further than Brian. Brian walked us through every aspect of the home buying process and managed our expectations in terms of what we could expect to find in the markets we were interested in. Based on our input (budget, ideal home characteristics, and desired location), and his knowledge of the market, Brian provided ideas on neighborhoods that might fit our wants/needs and what type of home we might expect to find within our budget. He was extremely communicative and advised us immediately of any new homes going on the market in the areas we were interested in. He provided valuable feedback after each and every home tour and was instrumental in our bid being accepted for the home we did purchase. His savvy helped us position ourselves well, resulting in our bid being accepted over several others. Most importantly, Brian is an honest person, and we knew he was always working in our best interest. Although we have closed on the property, our relationship with Brian has continued. He continues to be very responsive and helpful when we ask for contractor/designer recommendations and will be representing us when we move ahead with selling/leasing our existing home. Whether you are buying or selling a home, choosing Brian as your real estate professional is the best decision you can make.
Kathleen Fischer
Having lived in our Burbank home longer than any home prior, I was very nervous about moving, but I desperately wanted to be closer to my daughter and her family. Whenever I would see an open house I liked, I'd call Brian and learned that he was totally accommodating and would promptly get back to me with details. Along with details, he would explain the pros and cons of the house I had asked about and arrange for me to see it. This went on for almost a YEAR! Brian's patience and determination never waned. He never tried to sell us anything other than what he knew we wanted, in an area that would be beneficial to home investment, and for the right price. Brian and his staff are people who WORK FOR YOU to get you what YOU WANT!
Bob and Jacque Gordon
I call Brian my Superstar Realtor because he's truly amazing. I'd owned my home for some time and was physically and emotionally protective of the property. His understanding of that was a tremendous support throughout the listing, sale and closing process. The special attention to detail and thoughtful, generous gestures that his team extended were truly exceptional.
Margot R.
Brian is very well connected and very knowledgeable in the markets he operates in. He found us the perfect house BEFORE it was on the market, which gave us the best opportunity to purchase it. His response time is immediate and I would highly recommend him to anyone looking to sell or buy a home!
Dennis Spivey
I have worked with the Graver Group three times, but this third time, they were my personal heroes. They were by my side, both personally and professionally, during the incredibly stressful and emotional process of relocating after the Woolsey fire. They had my back during a difficult escrow process, and didn't give up until I was handed the keys to my new home! The Graver Group is the BEST in every way possible, and I love them dearly!
Bridget P.
The Graver Group is a professional team with all the complementary skill sets to make your home purchase or sale a success. Client service is their first priority and they are well aware of all the emotional and financial reservations involved with such a large transaction. I recommend the Graver Group for all of your real estate needs.
Barbara and Jack
My husband and I searched for a home for three years. After a couple of homes slipped through our hands, we found the Graver team and asked them to help us. They helped us find the perfect home and helped to negotiate the best deal when there were four other offers on the table. We would recommend the Graver team based on their experience and knowledge.
Michael and Patricia
Brian and his team made the entire process smooth and easy! They are very knowledgeable and right on track with each detail. Selling your home is hard enough without having to deal with additional stress and Brian helped make it all go right on schedule. We definitely recommend the Graver Group for all your real estate needs!
Guido and Mariana Suarez
Just want to say that if you're considering buying a home in the Thousand Oaks, Newbury Park or Westlake areas, Brian (and his team – Graver Group) is the person to trust. His experience, expertise, diligence and perseverance are off the charts. He and his team are personable, communicate well and provide everything you need to expedite your house-hunting excursions and ultimately complete the exhausting but exhilarating process of finding a new home. Go with the Graver Group.
Rick and Evelyn Smith-Nathanson
We bought our first US house through the Graver Group and could not have had better buying experience. Despite obstacles, they navigated us through with constant updates and communication which meant we knew exactly what was going on at all times. A fantastic team I would highly recommend to anyone and will call the moment we think about our next move!
The Newbolds
Our experience with the Graver Group was top notch! We've bought and sold several homes but this experience with the Graver Group was the easiest. We were kept up-to-date throughout the entire process. We received responses to emails and phone calls very quickly. Buying & selling a home can be scary, but the Graver Group takes the fear away & makes the process so much easier!
The Anderson Family
The Graver Group was amazing! They were incredibly responsive and professional, and not only did they sell our home but they helped us find a home the whole family would love. They made a daunting and sometimes confusing process clear, and we can't imagine a better experience. We highly recommend the Graver Group if you're looking to buy or sell. They're the best!
Lori and Sal Chiappetta
We are so thankful for the Graver Group and their expertise and professionalism throughout our home buying process. We owe so much to Brian and his amazing team for making our home buying dream a reality. We were looking for our "forever" home for over a year and Brian was always patient, honest and worked hard to get us the best opportunity to see properties on the first day (and sometimes even before) they hit the market! With the Graver Group's help, we were able to successfully buy our home against multiple other bids. It has been about 4 months now since we purchased and they are still supporting us and helping us settle in. We are so thankful for the Graver Group.
The Ditlove Family
The Gravers are the absolute BEST!! We met them through friends of ours and they have been amazing partners for both the sale of our old home and purchase of our new home. Impeccable service, absolutely friendly, they're extremely professional and have been in the business for so many years that they know exactly how to take care of your needs!! They are extremely responsive and I would highly recommend them!! You will be so happy with your decision if you choose the Gravers. Buying a home is such an emotional process!!
Ira and Emily Amilhussin
Team Graver is the best! In a two year period, our family of four relocated from Minneapolis, MN to Thousand Oaks and back again. In a time of such great change, the Gravers not only found us a California home that we fell in love with but found us a terrific buyer within a week when another career opportunity took us back to MN. In 15 years of marriage and frequent moves, Brian, Kerri and team were the best realty team we've worked with and we consider them great friends. We only wish we could've taken them back to Minnesota with us!

The Crowsons (Frank, Sarah, Charley and Oscar)
The Graver team is the way to go when buying and selling your home. Brian is the most knowledgeable realtor on the block and his team are so on top of everything and available to help every step of the way! We ran into some road bumps with the original buyer and his agent and Brian was there to do all the communicating and protected us from any issues, which ultimately lead to him finding us a new buyer that was more qualified. Without his expertise, we could have ended up in a bad sale. He found us amazing buyers, we sold far over asking, and the transaction was beyond smooth. Not to mention for part of the sale he was away on vacation and he and his team didn't miss a beat! They communicated with us the entire time they were away. We were completely impressed and again felt so taken care of. Buying and selling your home is such a big and emotional decision, we were so grateful to have such a caring and professional team.

Thank you Brian, Kerri, and Jessica!

Laina and Matt Marcus



We found our dream home and luckily for us Brian was able to move forward quickly with the transaction by selling our house within the first week of hitting the market. It was a real pleasure working with Brian and his team as he made the buy/sell experience as smooth as possible.

Brian will certainly be our lifelong realtor!

Michael and Bridget Pourziaee



Brian Graver and his team sold our house in four days, sparing my family of three young children the trouble of ongoing showings and multiple open houses. They were always extremely professional, organized, and helpful, going the extra mile to make sure we got the house we wanted and that any issues that arose were promptly resolved. They offered in-depth knowledge about the market as well as a variety of home-improvement strategies for both our old home and our new home. We would recommend them highly to anyone looking to buy or sell a home in the Conejo Valley.

Melanie and Andy Justice



So it was finally time to put our home of 25 years on the market and start the search for the perfect replacement. There was only one Real Estate Team that we could trust with this monumental task. Brian and his team surpassed our high expectations. From Jessica's weekly updates to Kerri's contract review to Brian's never ending patience with our many home visits and questions, they were always on top of everything. Their interaction with the lender, inspectors and the city made the transaction as smooth as possible for us.

If you are going to move, get this team to work for you!

Robin and Paul Roth



Our family recently sold an investment property using Brian Graver. It all went smoothly thanks to Brian's awesome team. The property sold very quickly and we got top dollar. Brian and his team did a great job every step of the process. Thanks to all involved!!

WG, BG, JG



I recently had the fortunate experience of working with Brian and Kerri Graver on both the sale of my previous home and the purchase of my new home. I met Brian at one of their open houses and instantly felt a trusted connection. Brian led the group in both the purchase and sale and we had no doubt that everything he did on our behalf was truly looking out for our best interests. Kerri and Jessica, the group's client-care managers, kept me updated on all of the "behind the scenes" work, helping to ease any anxiety about either process. The entire team was professional, responsive and patient with all of my needs from start to finish. I would highly recommend them. I must admit that through their guidance both the purchase and the sale were as stress-free as any real estate transaction could be. I am truly appreciative!

Tim Bradley



Kerri and Brian make a wonderful team! The process was very smooth and attention was given all the way throughout both my sale and purchase process. I recommend the Gravers to anyone who asks me!

George Gofnung



I recently sold our folks' home which was in our family for 40 years. I grew up in this house and so did my children. It was an emotional sale for me and I needed to have an easy and hassle-free experience through the process. I met with Brian and Kerri and I was immediately impressed with their knowledge and attention to detail. They took me through the entire process and made it clear that they really understood the market and what I could do to put the house in the best position for a sale at a fair price. They also made me comfortable that their marketing activities would help create a good interest in the property. As a result, we received multiple offers within a week of listing the property that drove the dollars over asking price! As with most real estate transactions, there were issues that came up that could have threatened the sale, but we were always able to work together to achieve a very positive outcome. From listing to close of escrow, Brian and Kerri handled everything timely and professionally. Jessica was also very responsive and paid attention to every detail. Most important to me was that they understood the nature of selling a longtime family residence. They never pushed anything to make a quick sale. They showed patience and consideration during the entire process. For these reasons, I would highly recommend Brian and his team to anyone thinking of buying or selling a home.

Barry Gerin



THANK YOU, BRIAN GRAVER! We had been looking for a home for what seemed like forever (literally years!) and had used a number of different agents who just weren't getting it right. One of the ongoing problems we had with other realtors was the fact that we weren't seeing homes as they came to market – it was as if we were always a day late and a dollar short. They would also take us to homes that we had no desire to see making us feel like they weren't even listening to what we wanted. When we made the decision to work with you, we loved how you were on top of the market and that as soon as you would hear about a new listing that you knew we would be interested in, you would tour it with us right away, giving us a leg up on other potential buyers. From the get-go, you took the time to truly listen to our needs and understand our priorities and, as a result, helped us find our perfect home almost immediately by eliminating homes that you knew weren't right for us without wasting our time. And, with both of our busy lives, we really appreciated the constant communication that you and Kerri provided. We never had to worry about deadlines, what to do, who to contact, where to be – you were in total control of the process and you both made the entire transaction so easy for us, guiding us with patience, market knowledge, professionalism, honesty and respect throughout. We are so thrilled that we chose to work with you and highly recommend you whenever we have the opportunity. Thank you for making what had been a really frustrating and stressful experience an enjoyable one!

Angie and Dennis Klifman



I recently decided to relocate closer to family to an area that I was not familiar with. I am so grateful for the amazing services Brian and Kerri Graver provided to me, they made me feel so comfortable. I wasn't sure of which neighborhood would be right for my daughter and me. Brian and Kerri took time with me to familiarize me with the different areas and what they each had to offer. They made sure they understood what I was looking for, walked me through every step and followed up quickly to all my questions along the way. Brian was always patient, accommodating and very easy to work with. I highly recommend Brian and Kerri Graver. I would use them again without question. Thank you, Brian and Kerri for all your efforts, my daughter and I love our new home!

Katherine O.



I asked Brian to help me find a new home where my kids and I could settle down after years of renting. Both the kids and I realized that THIS was the perfect place for us, but we were up against multiple bids. Brian and his team worked tirelessly to negotiate on our behalf and the owner accepted OUR offer over the others. AND, we didn't even have to endure a bidding war, we were even a bit below asking price. This was my first home purchase and it was seamless and hassle free thanks to Brian and his team! Highly recommend!

Annie Saltzberg Thompson, Esq.



It was a real pleasure and delight to work with the Gravers. From the moment we met Brian we knew that we were in good hands. Brian and Kerri were both very professional, caring, and friendly. Brian advised us on all matters important to selling our house quickly and successfully. He respected all our requests and suggestions. Our house sold with multiple bids and we were guided each step of the way. We recommend Brian and Kerri and we are confident that they are the best in the realty business.

Amy and Robert Friedlander, Esq.



Choosing to work with Brian and Kerri Graver was probably the best decision we could have made when it came time for us to enter the real estate market. When you work with Brian Graver, you get a team working toward your best interest. Extremely knowledgeable, personable, and patient, Brian and Kerri helped us to find not just a great house, but a home that met all our criteria. We are extremely happy with our purchase, and it couldn't have been possible without the Gravers. Brian knows the neighborhoods, nearby schools and businesses, has a good pulse on where the market is turning, and what is a smart buy. He didn't candy-coat anything and was honest with his opinions on properties and their current and estimated value. Kerri is a legal powerhouse. Our transition through the escrow into full ownership couldn't have gone smoother. She took the time to explain items unclear or stuffed with legal jargon, and was always prompt on delivery, with strong attention to detail. I would recommend to anyone considering to enter the real estate market to get in contact with the Gravers. When it comes to real estate, the most important decision you can make is who you work with. The Gravers are a winning team!

Amy and Jay Walkowiak



Selling our parents' home that they lived in for over 46 years was one of the hardest things we would ever have to deal with. Your guidance and support throughout this transaction has been nothing short of exceptional, and your attention to detail kept us informed on what we could expect throughout the entire process. With your close industry contacts and savvy knowledge of the real estate market, you helped us sell the home in a private, off-market sale quickly at a fair price. Because of your extraordinary work ethic, you went above and beyond our expectations and were patient and sensitive to our needs during this difficult time. Thank you for making us feel extremely comfortable and well taken care of. You have exceeded our expectations and we would highly recommend you to anyone with complete confidence. It was truly a pleasure working with such kind and true professionals.

Cheri Levenson



I cannot say enough about the special care Brian and Kerri took to assist my Mother-in-Law in the sale of her house. After living in their house for over 40 years, she had many questions. They were both patient and conscientious with their answers. Their market knowledge and attention to detail got her more money than I expected. I would highly recommend the Gravers!

P. Roth



We wanted to thank you for all you did to get us into our home. We are immensely happy and can't imagine a better fit. Thank you so much for being easy to work with and always being available to answer our calls. As first-time home buyers, we had no idea where to start. But from our first meeting with Brian, we knew we were in great hands! Thank you both for all your help and hard work. We will definitely recommend you to anyone we know looking to buy or sell a home.

Michael and Delaney Rodriguez



Dear Brian and Kerri,

When we first met at the school, I never thought that we'd end up having a business relationship. I thought we would stay casual acquaintances through our kids' school activities. But when my husband suddenly announced he wanted a divorce and we had to sell the house, I was glad I didn't have to shop around for the right realtor to work with. I explained how hard this was going to be for me to sell my dream house and go through a divorce at the same time. And both of you treated me with a great deal of empathy, respect and the right amount of direction and guidance. It was hard for me to let go of the house, but it was great to have two people that were compassionate and professional at the same time. And when it came time to reinvest and find a new home, I was treated with the same compassion and professionalism. I might add that you were both also incredibly patient with me. I appreciate working with you both and will recommend you to anyone I know that may be in the market of selling/buying. Even in the best of situations the process is usually less enjoyable that going to the dentist. But you both made it easy and the business transactions smooth.

Thank you very much,

Kimberly



Rarely does someone make an impression to motivate me to actually sit down a write a letter about it. Well the Gravers have made such an impression. Their entire team is remarkable in that they covered all the bases, all the time, and made it look easy. Brian and Kerri's professionalism, efficiency and patience was just what I needed. I was very nervous as I was not only unfamiliar with the entire process (I bought my last home almost 40 years ago!), but I was not familiar with the neighborhood and I had a time constraint in that I needed to find a home in a short period of time. The Gravers made me feel so safe and comfortable and walked me through all the details of what I needed to know with such patience and grace. They always responded to my questions in a timely manner and were enthusiastic about helping me find my home. They know everything you want to know about the neighborhoods (schools, safety, restaurants, etc). Overall for the very overwhelming experience buying a house is, they made it so smooth and simple. And most importantly I am beyond happy with my home and it's already gone up in value too!

I would highly recommend and trust Brian and his team wholeheartedly!

Sheila Marcus



We recently experienced the concurrent sale and purchase of our former and new homes and were extremely fortunate to have had the services of Brian and Kerri Graver. Their knowledge of both the selling and buying marketplaces were invaluable to our securing deals that maximized our sale proceeds and got us the best value for our purchasing dollars. Equally as important to our experience was the high level of consistent personal attention that made these transactions as stress-free as we could imagine. We could not be more supportive of Brian and Kerri's skills and abilities, and we wholeheartedly recommend them to anyone who is considering buying and/or selling a home.

Jeffrey S. Weiss, Esq.



Brian and Kerri made it possible for us to buy the house we really wanted. Their experience and local knowledge made a huge difference in the entire process. Despite a very complicated escrow (due to circumstances completely out of their control), they were there every step of the way to make sure everything was taken care of. I would definitely recommend Brian and Kerri to anyone looking to buy a home.

Scott Regier



Brian helped us sell my childhood home after my mom passed away. Not only was he professional and knowledgeable, but he was also compassionate. My father, husband and I were very pleased with the selling price as well as Brian's ability to smoothly execute the paperwork and details of the deal throughout the entire process. Highly recommend!!!!!

Kristin Kienle Griffith



Brian and Kerri are awesome!! We moved into the home of our dreams a short and crazy 23 days after seeing it for the very first time. To make that happen, we had to sell our house and we weren't even listed yet! We went on the market Friday; they showed by appointment only over the weekend and had 4 offers in 2 days. We were in escrow on Monday morning with a cash offer over asking price. WOW! As if that wasn't enough, there were multiple offers on the house we wanted but Kerri went the extra mile calling and following up to make sure we were the winning bid. They worked miracles to sell our house AND buy the new one. I have no doubt we live here today because of the Gravers. I recommend them to everyone!! THANK YOU!!

Adam and Charity Brockman



Brian and Kerri Graver made the experience of selling my home easier than I ever expected. Not only was this my first time selling a home, but it was a short sale on top of it. Between their well-developed marketing plan, their calculated listing price, and masterful display of the home on the MLS and at open houses, they generated so much interest in the house that a bidding war erupted. As they were creating a buzz with prospective buyers, they were simultaneously developing rapport with the lender that not only got the property approved for a short sale, but also got the buyers' offer accepted by the bank in, by all accounts, record time. Brian and Kerri were always available for our questions and concerns, and always provided experienced, informative, and thoughtful responses. I cannot thank them enough for how flawless they were able to make this transaction. I will continue to use them for all of my future real estate transactions, and will wholeheartedly encourage my family, friends, and clients to utilize their services as well.

Douglas Goldwater, Esq.



We were absolutely thrilled with the service provided by the Gravers. They were always available and ready to listen to our questions and concerns any time day or night. Their expertise landed us our dream home even when there were multiple offers on the property. Brian and Kerri were thoughtful, insightful and knowledgeable and provided an exceptional level of service. We look forward to working with them again in the future and would highly recommend them to anyone looking to buy or sell their home!

Ryan and Bethany Stern



We would heartily recommend Brian and Kerri to anyone looking for the "right" property. They committed themselves to understanding exactly what we needed and worked assiduously to ensure they located just that. As first time buyers, the prospect of buying our new home was quite daunting. However, the Gravers' professional and considered approach alleviated any such stresses. Well done, Brian and Kerri!

Jessica and Steven Kilbride FIA, FSA



We had a hassle free experience selling my mother-in-law's house with the Gravers. We received 7 offers the first day. They guided her step by step. We just sat back, enjoyed the process, and collected the profits. Nothing could have been easier. I would recommend Brian and Kerri without reservation.

W. Greene M.D.



Brian and Kerri,

Just wanted to thank you for all your help in finding our new home. You guys were great helping us find a home in such a short timeframe. We appreciate how you kept in touch with us by sending us daily updates on homes fitting our specific requirements. Your ability to coordinate the home showings during our trip into LA was very effective and efficient. Additionally, we appreciated your help in negotiating the price of our home. The added bonus was your recommendation of a contractor who did a great job! All this being said, we'd highly recommend you guys to anyone looking for their special place. Thanks again.

Regards,

Susanne and Fred Hersh



We'd like to thank Brian and Kerri Graver for helping us find our perfect home. We happened to be away when it came on the market, but because they knew exactly what we were looking for, they previewed it for us and then called us to say we'd better check it out when we returned…and here we are today. They helped us negotiate a great price, guided us through the paperwork and were there to help every step of the way. We recommend them whenever we can!

Jessica and Mark Siegel